Thank you for contacting Solomon Brothers Construction Services, a representative will contact you shortly.
Trinsic Series
Select Below to view benefits
If you are looking for a vinyl window frame that is also contemporary, you will love the new Trinsic Series. Its sleek style satisfies your desire for a modern look and the maximum available viewable glass area helps you enjoy amazing vistas outside.
All Trinsic Series custom vinyl windows come with equal sightlines. This provides a streamlined and aesthetically pleasing look throughout your home, no matter which operating style you choose. Youll notice the difference.
We develop our own vinyl compounds and extrude our own profiles to ensure our vinyl windows perform as we expect them to. They also require little to no maintenance over time. Milgard is a proud ENERGY STAR partner. Check with your local Milgard Dealer to talk about thermal and solar requirements in your area.
Milgard vinyl windows are available in a total of eleven exterior frame colors. Eight of these are premium exterior finishes like bronze and classic brown that can coordinate with your existing trim, siding or stucco. These exterior colors are designed to last.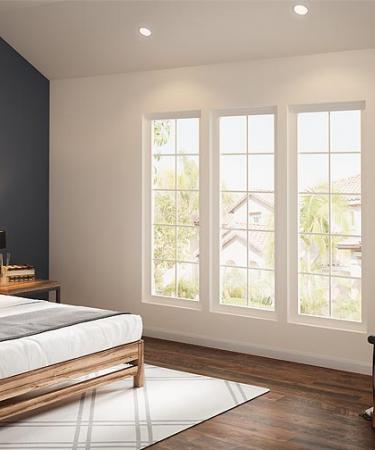 Were proud of the signature vinyl formula we use across our vinyl window lines. Its quality materials and innovative engineering that help us create our high performing vinyl windows. We also extrude our own frame materials and fabricate them in house for a quality window that meets our high standards, and yours.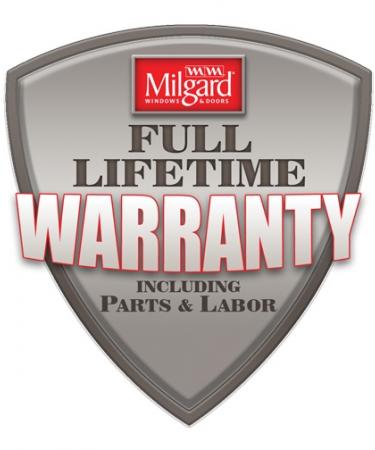 The technology behind the patented SmartTouch lock was an industry first. With one hand you can easily lift the locking mechanism to unlock and open or close the window. The SmartTouch lock exceeds all California forced-entry requirements, which are among the most rigorous in the nation.
Trinsic window styles
Select Below for availible window styles
Trinsic Series single hung windows open and close easily in an up and down motion with the redesigned SmartTouch window lock and handle that is unique to this series. The new hardware practically disappears from view when closed, keeping the contemporary feel of the series intact.
Horizontal slider windows open and close easily without protruding into exterior walkways. The SmartTouch window lock, specially redesigned for Trinsic Series, offers a new look with a squared off profile that blends into the frame. SmartTouch makes it easy to unlock and open your window with a single motion.
A double horizontal slider (also known as a double vent) allows you to open your window from both sides with a fixed sash in the middle. This operating style also utilizes the SmartTouch window lock with a squared off profile that practically disappears from view.
Casement windows are hinged on one side and open outward like a door. They can provide ample ventilation in any room. The crank handle folds and nests when not in use for a clean look. This operating style works well on upper floors, or those with no exterior spaces without walkways.
Awning windows are the perfect solution for hard to reach areas of your home. The window is hinged on top to open outward. This enables ventilation while keeping the weather outside. They open and close with the turn of a handle. Consider pairing them below Trinsic Series picture windows.
Trinsic Series picture windows let you maximize your view with no obstructions. They do not open, so consider pairing them with operable windows to enjoy both daylight and ventilation in your home.
Radius windows have a rounded top, which can break up the hard edges of a room and even add whimsy. Consider this window style for full circles, half circles or arch shapes. Radius windows can be operable or inoperable, to suit your exact needs.