Thank you for contacting Solomon Brothers Construction Services, a representative will contact you shortly.
Welcome To
Solomon Brothers Construction Services
From the moment you call us, we want you to know your project has our utmost attention.
We always begin with a thorough inspection of your property and then provide the exact services you need, using the finest craftsmen and top-quality products. Our areas of expertise are in roofing, exteriors such as siding and windows, and outdoor services such as decks and patio covers.
Always know that "our standard is another company's upgrade" and we will not compromise quality for profitability. It's as simple as that, and what truly sets us apart from other Denver roofing companies.
(303) 975-6496
Industry-Leading Products:

BriteStreet utilizes the highest quality components available and they thoroughly review all products and components for longevity and performance standards.

Experience

BriteStreet has been serving the industry since 2012. This extensive experience combined with their skilled and attentive staff ensures quality yet affordable solutions.

Lifetime Warranty

BriteStreet's warranty ensures that your solar system is always properly taken care of in the case that there are issues after installation is complete.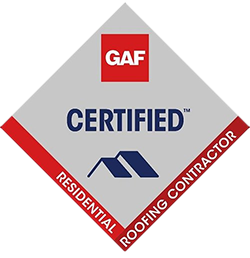 We Are GAF Certified Contractors
When you hire a GAF Certified Residential Roofing Contractor, you have access to lifetime limited warranties with the best coverage in North America. With only 7% of roofers being GAF Certified contractors, we meet a professional standard of excellence and are up-to-date with the latest technologies.
Roofing
Residential and commercial roofing services, plus insurance claim help with any storm damage
Exteriors
From your home's siding to its windows and gutters, we got your home's exterior covered from top to bottom
Outdoors
We specialize in creating beautiful outdoor spaces for all your friends and family to enjoy
Why Choose Solomon Brothers Construction Services?
Our Standard Is Another Company's Upgrade
The difference in quality you'll see when you hire Solomon Brothers Construction Services for any project you need to tackle next is obvious. Our dedication to quality over profit is our business philosophy and has kept us on top for many years. Using only the best materials from trusted manufacturers, and a knowledgeable team of experienced professionals that leave no detail overlooked, we truly set the standard that many others can't match.
star
The Best Materials

from trusted manufactures
star
Experienced & Knowledgeable

team of people
star
Exceptional Customer Service

for a painless experience
Attention Active Military, Veterans, and Retirees
Thank you for your sacrifice and your commitment!
GAF, a U.S.-based corporation, is giving back to our troops.
U.S. Military Troops get a $250 Rebate when they install a GAF roofing system on their home and purchase an Enhanced Warranty.